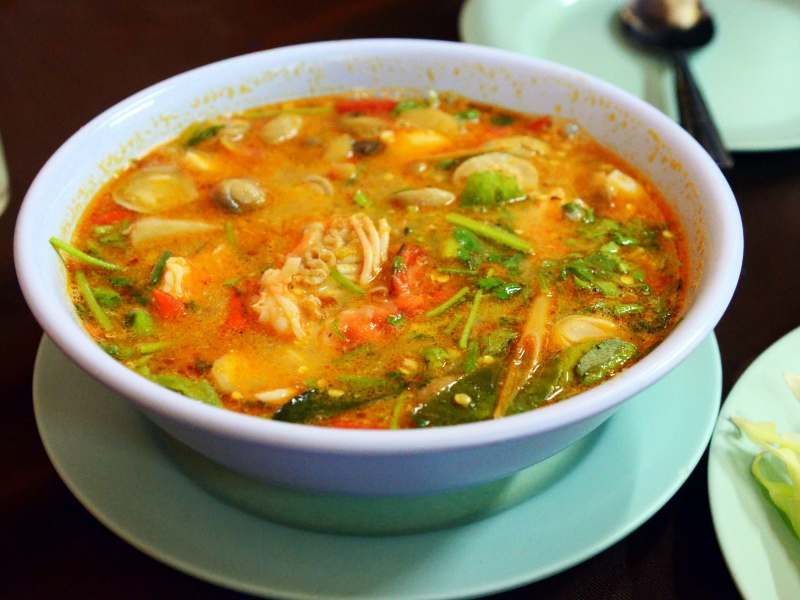 Many of us love soups. They are a delicious and simple meal which can have nearly any flavors. Also, soups can be tailored to nearly any season. While you want to search for recipes when making soups, you can actually come up with your own blends. Next time to wish to make one, consider the following:
Pick your Kind of Fat
When it comes to soup, you want a kind of fat in it such as olive oil or butter. This can help in sautéing any root veggies and other flavors. Choose what you have on hand to mesh well with your flavors.
Make your Own Base
Do you have fish, chick or pork stock on hand? Do you want cream or milk? What about tomato puree? Pick a base or two. Stock mixed with milk or tomato puree is mouth-watering. You are free to pick your desired flavors.
Pick the Right Meat
Are you looking to prepare a chicken soup? Do you want to mix in steak or fish? Pick whatever you want and whatever you have. Using chicken stock in place of beef stock can provide awesome results, especially when you add tomato to it.
Select your Kind of Veggies
In terms of vegetables for soups, onions are quite standard as the share so much flavor. Celery, carrots and garlic are great too. Also, you can try your sup with spinach, potatoes, corn and beans.
Don't Go Easy on Spices
Black pepper and sea salt are quite basic in soups. For chicken soups, try celery, sage, parsley, and thyme. For beef, consider rosemary, marjoram, and thyme. You can make the best cream soups when you put a dash of thyme or parsley. Tomato-based soups are perfect with basil, fennel, or oregano. These are common spice options but you can use any combinations you like. Just taste and adjust until you can achieve the taste that suits your   preference.
Making soups doesn't have to be expensive and intricate. You can use whatever ingredients you have on hand, as long as you like them. There is no need to browse through website pages for soup recipes. But, this doesn't mean you cannot use available recipes online. In fact, you can use them to get some ideas to help you come up with your own recipe. With your soup maker guide, you can add or eliminate some ingredients and make a delicious soup that you can enjoy.