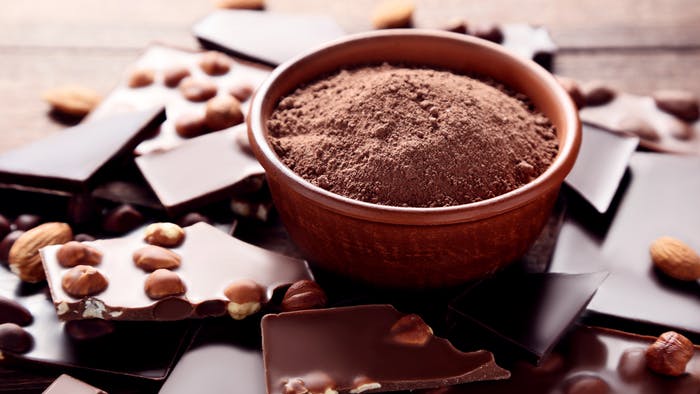 There are different types of chocolates in the market, and most of them are sweet. But, if you're seeking a delicious and healthy bar, organic chocolates should be on top of your shopping list. Why is this so? These chocolates are made from carefully selected ingredients and feature no added sugar or artificial flavorings. Organic chocolates use natural flavorings and are healthy options for anyone who cares for their well-being.
Why choose organic bars?
Rich in antioxidants
Organic chocolate is rich in antioxidants; these help in managing the effect of free radicals in the body and slow damage to your cells. Although your body has its own antioxidant defenses, consuming antioxidant-rich foods benefits your health in numerous ways. Apart from organic chocolates, other food sources include; fruits, vegetables, and whole grains.
Eases inflammation& aging
Organic chocolates are made using organic flavors that can help soothe inflammation and the associated pain. Also, they minimize redness and help avoid the infections caused by inflammation. That's not all, though! These unique and tasty bars feature anti-aging properties and can help reduce fine lines and wrinkles on your face. This combats early aging signs to ensure a younger and beautiful face and skin.
Improves skin health
 Consuming organic chocolates will slow down aging and help maintain healthy skin. This avoids acne and other skin conditions that can affect your looks and self-esteem. Consuming such chocolates offers similar benefits as drinking lots of water, which results in brighter and youthful skin.
Promotes cardiovascular health
 Improving cardiovascular health lay is yet another fantastic benefit of organic chocolates. It helps prevent cardiovascular diseases like stroke and heart attack. Also, it maintains a healthy blood flow which eases blood circulation. This then optimizes blood circulation in the vessels, brain, and heart.
When oxygen levels rise, your metabolic rate also improves. And this avoids fat absorption and enhances your energy levels. Can I tell you more? Organic chocolate aids in digestion by enhancing the intestine wok. It supports bowel movement in food digestion which optimizes energy conversion from food.
Weight management
 Are you struggling to lose excess pounds? Dark chocolate may be the solution! It reduces cravings making you feel full most of the time. Also, studies show that dark chocolate may have a role to play in appetite reduction, which can help in weight loss. And this is the reason why you'll always find chocolate in diet menus.
Improves relaxation & Avoids stress
 Chocolate is a great stress reliever. It soothes the mind and calms your body overall. It helps avoid stress that can lead to insomnia. Chocolate helps maintain overall body relaxation, and organic bars can discharge negative feelings from your mind. This relaxes your mind and avoids stressful feelings that can trigger anxiety.
In summary, there are different chocolate flavorings, and organic flavors stand out. From the many benefits mentioned above, it's evident that organic chocolate has numerous benefits and will improve your health immensely. The next time you go shopping, consider organic bars and enjoy the treat, and still reap the benefits.